So, I've been drawing lots of dumb awful comics to entertain myself? yeah, that's it!
**I am actually that short, guys.
see, now you don't have to follow me, because now you already know what's going to happen!
What, a Paisly/Parsley comic? Actually drawing my characters
what alternate dimension is this?
Anyways this isn't really all that amusing if you don't know who Paisly and Parsley are, but long story short: Parsley's a wimp
If I ever made a series about all of the misconceptions I had as a little kid, I wouldn't live long enough to finish it.
...That's all for comics!
Really, I need to make a Troy and Abed in the Morning comic. Or
series of comics.
But I have like no ideas.
Oh, actual drawing?
I'm actually working on it atm
And now, happy Britta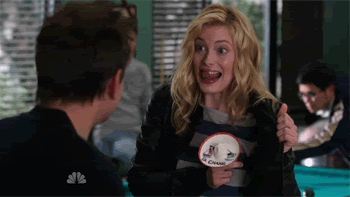 Current Mood: frustrated
Current Music: Head Over Heels - Tears For Fears