Why, you've had, what, four days of
free time
, surely you must have
something
done, right?
If you don't watch The Soup, then this entire post will look like I'm spouting nonsense.
And if you do watch The Soup, well- I'll still be spouting nonsense, but it'll make slightly more sense.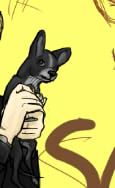 Ok, so I may or may not have whined on my twitter about how I had to suppress my gag reflex when drawing Spencer, but the truth? It was ridiculously fun.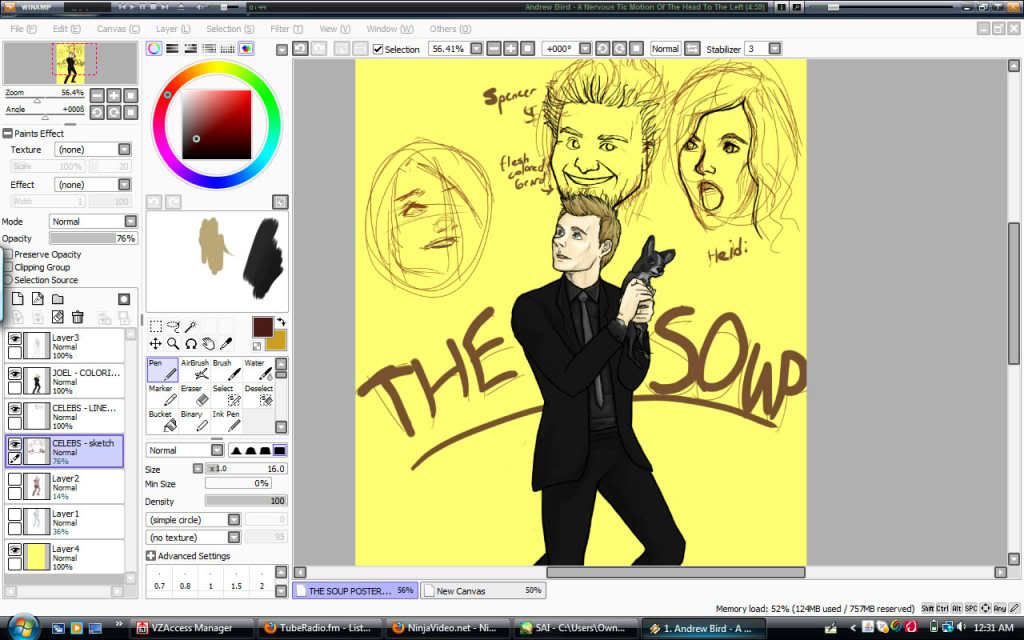 Ok, so I'm trying to decide who else to draw. So far I have: Miley, Tyra, and
of course, it would not be The Soup
without Seacrest. Any other suggestions?
I'm hoping to also work in Mankini, Stains, and Matt the Intern if I can. I'm not entirely sure where to put them, though (plus, it's just not right to have Matt there if Joel doesn't have the gun out).
OBVIOUS QUESTION: why didn't you sketch all of the celebrities out first, then do the lineart/coloring?
Answer: s-shut up all of that logical drawing process crap just goes way over my head and
I really wanted to color Joel okay.

Current Mood: UNPRODUCTIVE
Current Music: Stray Cat Strut - Reel Big Fish