Hi, I 'm having a scannerpalooza~*~
I should probably be studying for finals, but hey, scanning is a level of productive I haven't reached in a long time.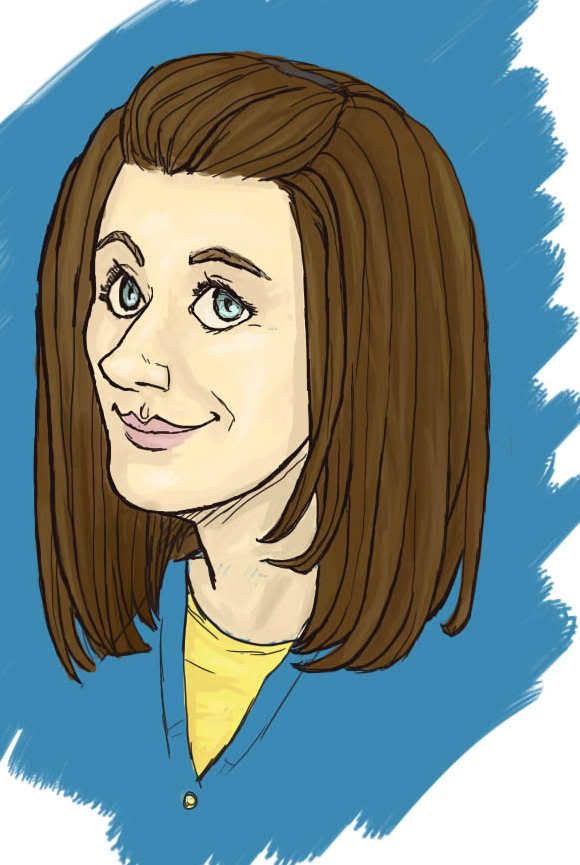 Shirley, Jeff, and Annie are my favorites ;; And Troy. And everyone ahhhh. I even can safely say I like Britta after watching Comparative Religion.
And yeah, I've tried to draw Jeff/Joel 21093812309 times. No joke, you should see the margins of my math notes. You'd think I was taking a class on him or something as opposed to Geometry.
It seems the only time I can even remotely draw his awesome features well is when he's wearing sunglasses.
AND HIS HAIR oh my god, it's like
an art in and of itself
that I will never come close to mastering.
Ok, non-fandom art time:
Paislyyyy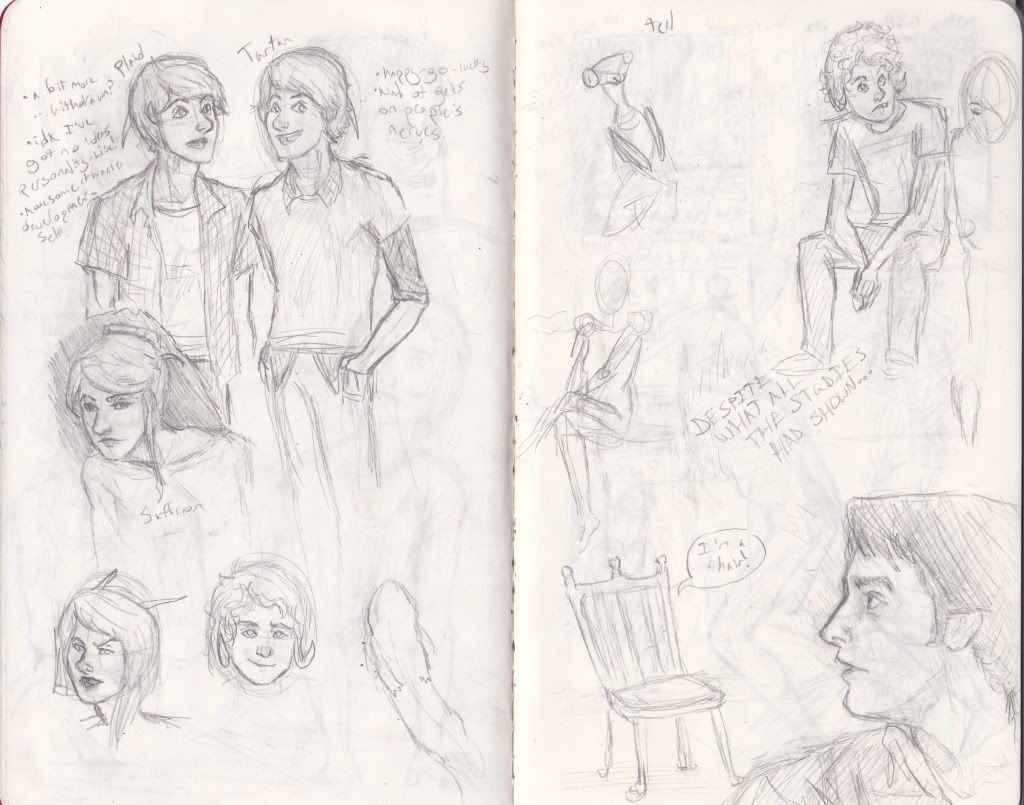 Not entirely sure why I wrote "tell" in the middle of the page, probably some leftover lyrics I'd written down then erased.
Also: gotta love the super thin moleskine pages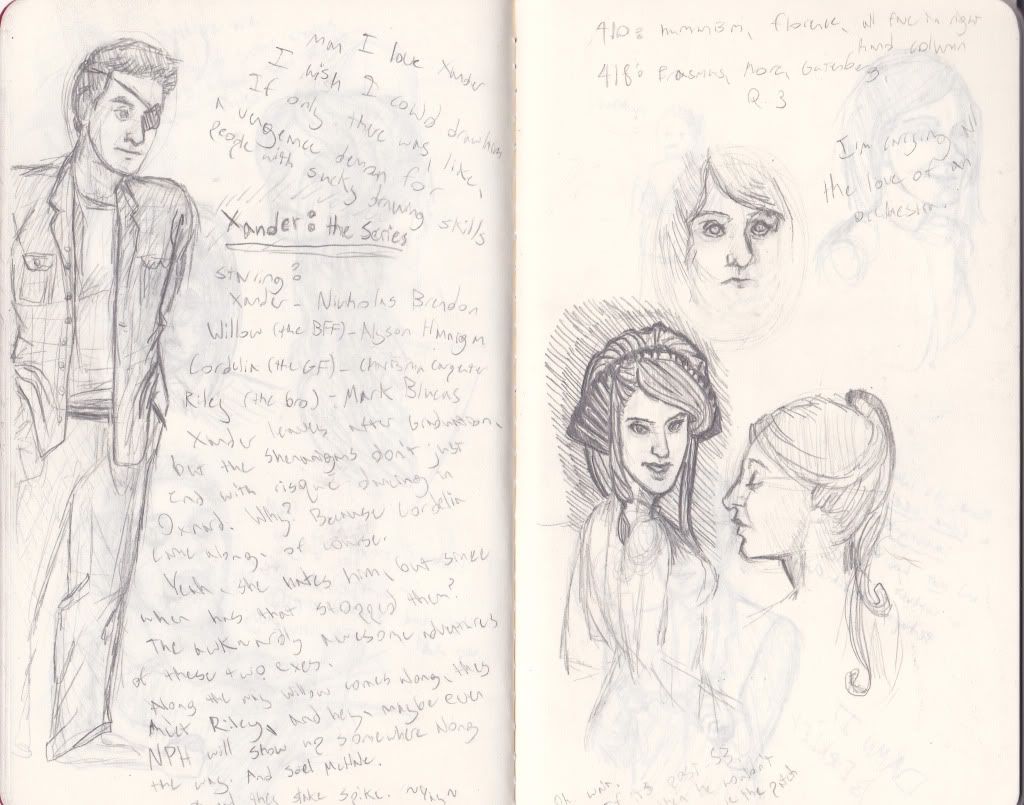 Not entirely sure what's going on here. There's a Xander doodle, and then what I think are plans for a
Xander: The Series
. Something about NPH and Joel McHale. Then I think I wrote down the pages of some Geometry homework and some generic lady doodles.
I probably have other stuff, but I have like a million sketchbooks atm and I don't feel like digging through them.
In other news: "Eli, The Barrow Boy" is a sad and pretty song ):
I keep trying to write Community fanfics, but they all end up being really lame so yeah. Oh, and I gave up on my NaNo. My writing seems to be on vacation or something.
Current Mood: ehhhh
Current Music: Sk8 Or Die - The Planet Smashers